Pleasure and Healing:Vaginal Mapping
Seminar for women (and men) who would love to experience more joy, love, openness, sensuality, anchoring and direction in their lives. Healing trauma release "frozen" emotions, increase sensitivity and pleasure 🙂 courses are for both men and women!! Only women receive the massage!
Within this group workshop, we will take advantage of one of the most effective techniques of touch. It is very useful in dissolving old trauma and pain both on emotional and physical level.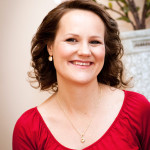 Denisa Říha Palečková
"A lot of women that I meet feel somewhere in the depths of their bodies and their souls that they could and should experience MORE – in life as well as in the intimate area. More love, more fulfillment, more sense, more joy, more depth, more passion… In the handbooks for improving sexual life there is usually a number of technical manuals, making a sport performance of our intimate life rather than they would lead to a fulfilling lovemaking and bliss. The above mentioned handbooks´ "tips and tricks" often do not have much effect, since the path to deepening female sexuality does not go through stronger stimulation, but through increasing the woman´s sensitivity, through anchoring in her own center, through opening and devotion. Instead of "adding" techniques and stimulation we above all remove and dissolve whatever obstacles there may be to experiencing the depth and the intensity of full bliss."
We will dissolve these "frozen" sites and release emotional charge concealed there. As a result, you may discover a brand new and often (to the present moment) unknown sensitivity, responsiveness, bliss and inner freedom. This experience also brings faith in you, deep anchorage in your center and tranquility connected with wisdom.
Being women, we desire to devote and at the same time we are afraid of it. There is no greater pleasure than to open ourselves with complete confidence. But we are afraid of disappointment and pain… And so we close, on the basis of past and generational injuries. The experiences of the past that were more or less painful may cause our body to "freeze" or to create a sort of armor. This way, we "protect" ourselves from further experience of pain – but together with it, this is also a protection to experiencing pleasure, joy and intimacy. But closing ourselves to the fear of pain closes us to love. Only the past pain is no longer threatening at the present moment - even though we are behaving as it was.
The core is not about "obtaining" nor learning something new, about changing or "remaking" things. It is rather about dissolving whatever prevents us from experiencing our own nature. Simply throwing away the armor with understanding that we do not need it any longer.
"Vaginal mapping" technique
It is a touch technique in which we gently massage the tissue of the vagina, while "mapping" its sensitivity. A woman connects with the feelings accumulated in this intimate area. Some places are insensitive, some full of joy, others full of various kinds of emotions: sadness, anger, etc. Female sex is receptive, accepting and tends to gather and to "remember" different kinds of experiences, both pleasant and painful. Even though we do touch vagina during common lovemaking, these feelings are often not perceived – they become apparent only when slowing down, doing the breath work and extending perceptiveness.
If a woman has had painful experiences in her life, the spontaneous response is "to freeze and not to feel". This is then manifested throughout her life as a kind of pervasive level of tension and stress. Since we use our own energy to suppress the things that have not been experienced sufficiently and that tend to get activated again and again. Movement, breath, sound, touch…these are all tools to raise energy levels – and thus the levels of feeling and perceiving – in our bodies. If we have "frozen" the pain of the past inside ourselves, if we have not given it space to get expressed and to leave our bodies, we may be going through the tension mentioned above, often even without being aware of it still being present. We subconsciously defend against deepening intimacy in a relationship – as this may activate the old pain at the first stage, too.
These experience dynamics arise not only during heavy traumas such as sexual abuse, gynecological procedures, difficult birth, etc. Sometimes even seemingly innocent stimuli are sufficient to make harm – like someone's comment, look or wounding words at the moments when we are open and vulnerable. We subconsciously "freeze" (without consciously noticing it) and we then lock the corresponding feeling – that we have not gone through and have not expressed it – in our bodies. 
When using the technique called "vaginal mapping", we re-awake the sensitivity of the soft vaginal tissue. Along with this, the body releases experiences belonging to the past; in case they were painful, they have caused a sort of "freezing" or "armoring" in the tissue of vaginal walls. Due to this fact, women do often not feel much during lovemaking, or they may even feel discomfort and pain. This is spontaneously related to a reduced appetite for sex, or to the possibility of quick, dynamic sex as the only interesting option. But the feelings of vulnerability and pain arise again during more subtle and intimate connection, which may be uncomfortable to the point that the woman would spontaneously reduce the intimate contact – sometimes with the impression that it is her partner who is not responsive enough, present enough, etc. (projection).
Why do we work with touch and with body?
Although we may understand the causes of pain and difficulties in our lives, this understanding of the context alone is not enough to make the change. Every experience, every feeling is first in the body and only after we give it a "sticker", a label and are we searching for the reasons of its origin, etc. When using the VM technique, we go directly to the memory and to the wisdom of the body. Moreover, it is not necessary to know where this or that feeling originated and why. It is important to feel through it and to release it. It is like getting rid of the body´s waste. Thereafter we can enjoy anchoring in our own midst that we experience as profound peace and greater inner freedom – and unexpected new possibilities emerge in our lives.
With shared experiences, we gain a lot from the wisdom and the experience of other participants. Learning occurs not only at the level of information and logic, but also at the level of the body. All that we recognize, release and heal within ourselves is at the same time a gift for everyone else. And vice versa, healing and understanding of each participating woman is a gift for us. The shamanic tradition says that what we cure in ourselves is cured also seven generations before us and seven generations after us. It is a beautiful picture of the fact that every little step in our personal development is deeply important, that we do not do the work only for ourselves but it also brings benefits to many others.
Who is the workshop designed for:
• Women who want to learn and experience the healing and revitalizing power of "vaginal mapping";
• Men and women who want to learn this technique.
The group is open both to individuals and to couples.
Lecturers: Mgr. Denisa Říha Palečková, CSB & Richard Vojík, CSB
Denisa and Richard bring a whole new perspective on intimacy and methods how to use this area for health, happiness, life in a couple and personal development. Since 2002, thanks to their courses, lectures and articles they have already helped several thousand people to have a more joyful and fulfilled life. They are well known mainly thanks to the concept of holistic sensual massage they drew up, which spreded rapidly in our country under the name of tantric massage.
They created a center for massages and personal development named Tantra Spa Prague. Together with Joseph Kramer, PhD. they brought to Czech Republic a new profession called Sexological Bodywork, which originates from the U.S.A. and has extraordinary effects in the field of somatic education and health.
In 2013 they founded the European Academy of Somatic Education - EASE to make the benefits of the body work available to the general public and provide certification for professionals. They are the authors of an educational DVD Art of Touch.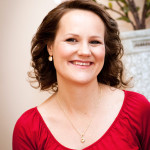 Venue: Centrum Karlovka; Karlova 25, Prague 1
Date: 24. - 25.10.2015
Saturday from 10am till approx. 8pm Sunday from 10am to approx. 2pm
Registration takes place from 9:30 am, program begins slightly after 10am.
Price: Eur 120 (This is workshop fee and does not include food and accommodation)
The assumption for participation in the courses is the willingness to give and receive touch. Experiences from the realm of Tantra and/or Tao, as well as knowledge of other massage techniques are welcome!
Please contact us at dar.info4u@gmail.com or call 774 77 66 88 for more information (in case we are unavailable to answer your call immediately, you can send an sms message, we will get in touch with you).
I´ve got a lot of questions. Where can I learn more? You can refer to the section of frequently asked questions here. (in Czech language)
Does Denisa Říha Palečková online happen to be online? You would see a pop-up window in the bottom right corner: Have you got questions?
You can also call our assistant at +420 774 77 66 88 or send an e-mail to dar.info4u@gmail.com.
(you can find more contact information in the Contact section)