Limbic Imprint Recoding is a led therapeutic meditation inspired by Elena Tonetti, her method of releasing limiting formulas/programmes and their recoding.
Liberating and inspiring!
It may be your story...
Yesterday I met my friend Eva.
"Can there be people who simply do not fit any relationship?", she asked me right on the doorstep.
"What do you mean?" I responded and had already guessed that there is something going on between her and her boyfriend, who was, only a week ago, the best man in the world. One of several in a row this year.
"How long is usually the relationship before you break up?" I asked further and again, guessed that it may be the same time, give or take.
We heard similar story few years ago from one of our heart teachers, Elena Tonetti. She shared with us, that her relationships lasted always three years only. Then something changed. One relationship after another, the same story. After three years, finished...
When she said good bye to a several man following the same pattern, she realized that there might be something about her that, after "given time" finishes the relationship. And she decided to overcome this inner formula of hers. She created – not only for herself – the method of Limbic Imprint Recoding.
With this method we acquire the freedom to change formulas deep inside of us. Our childhood habits and life experiences that give us the idea that "this is the way the world works". And we cannot see that it is our own personal filter that colours our perceiving. It has nothing to do with the reality, but we let it, unknowingly, to control our life.
Eva was obviously unhappy. She didn't want to break up with a man who was so great. But she couldn't deal with the feelings that came up along with the relationship. Subconsciously she started pushing him away and seriously considered the possibility to give up trying altogether. "You know, I have my job which I love. And when there is no man in my life, everything works just fine. When somebody comes along, it is great for a while and then I start feeling nervous. It takes my time and privacy ..."
You can experience Elena Tonetti method in our course. Couple of hours long, deep inner journey on which you will, in a state of deep relaxation, go through your life from prenatal state, early childhood to the beginnings of your adult life. It is a meditation while which no eye would stay dry.
Now, you have the opportunity to take all hurting experience of your life and recode it!
It is not only meditation in a form of visualization but also work with our body, which carries life experience in its memory. And it is possible to loosen, release and replace the limiting imprints and formulas. For example the fear of closeness...
In case the English subtitles do not show up automatically, play the video and click on the lower right Subtitle bottom. 
"It was the strongest meditation in my life."
Jana Mašková Zimolová (terapiedotykem.cz)
"Today, I made a great experience that we all can be creators of our lifes... I experienced what was missing in my life. My mum's caressing embrace and unconditional acceptation from my father, the two people from whose love I was conceived and brought into this world and into their embrace... I feel my strength, my self-appreciation, self-confidence. I know how I can enrich myself as well as others. And I experienced even more thanks to feelings not only in my mind and pictures, but also, and mostly, to feelings in my body. Movement, breath and open heart brought me back home, to myself."
After this seminar If felt great and I felt loved. It was very inspiring to share our experiences in the end. I felt like hugging whole world and tell the whole Universe how great I felt. In this meditation I felt for the first time in my life love of my parents which they never truly showed me (and I'm already 32). They even never told me they loved me. During all this meditation they expressed their love and by doing so ensured me that they really loved me. Unbelievable feeling! ... I already shared this experience with my closest friends and recommended this seminar.
Lenka, psychologist
What will you learn at this seminar?
In this seminar you can enrich your life by deep relaxation, centring and anchoring in yourself. Releasing old limiting formulas will support energy, joy, freshness and love in your life.
During this led therapeutic meditation that focuses on Limbic Imprint Recoding, method created by Elena Tonetti (the author of DVD "Birth as we know it") you can discover new possibilities and freedom in your life. In the form of guided inner journey you will be allowed to go again through your prenatal period, birth, childhood, teenage ... and consciously create reality that fully supports you. You will also gain useful tools of conscious transformation of harmful beliefs for yourself as well as others in the context of body-work and touch or any other.
Interview with Elena Tonetti about "Limbic Imprint Recoding" method (Czech subtitles included).
Lecturers: Mgr. Denisa Říha Palečková, CSB
& Richard Vojík, CSB
Denisa Palečková and Richard Vojík bring a whole new perspective on intimacy and ways to use this area for health, happiness, love life and personal development. Since 2002 Denisa and Richard helped several thousands of people to more joyfull and fulfilled life with their courses, lectures and articles.
They are particularly famous for their compilation of the holistic sensual massage that quickly spread in the Czech Republic under the name of tantric massage. They are the creaters of a centre for massage and personal development "Tantra Spa Prague":www.tantraspa.cz.
Together with Joseph Kramer, PhD., Denisa and Richard brought from the USA to the Czech Republic a new profession "Sexological Bodywork": www.sexologicalbodywork.cz, with extraordinary effects in somatic education and health. In 2013 they founded the "European Academy of somatic education - EASE": www.somatic-education.cz, in order to offer benefits of the Bodywork to the general public and certified professionals.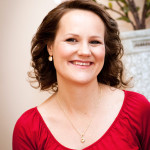 This seminar is open to anybody, no previous experience, knowledge is required.